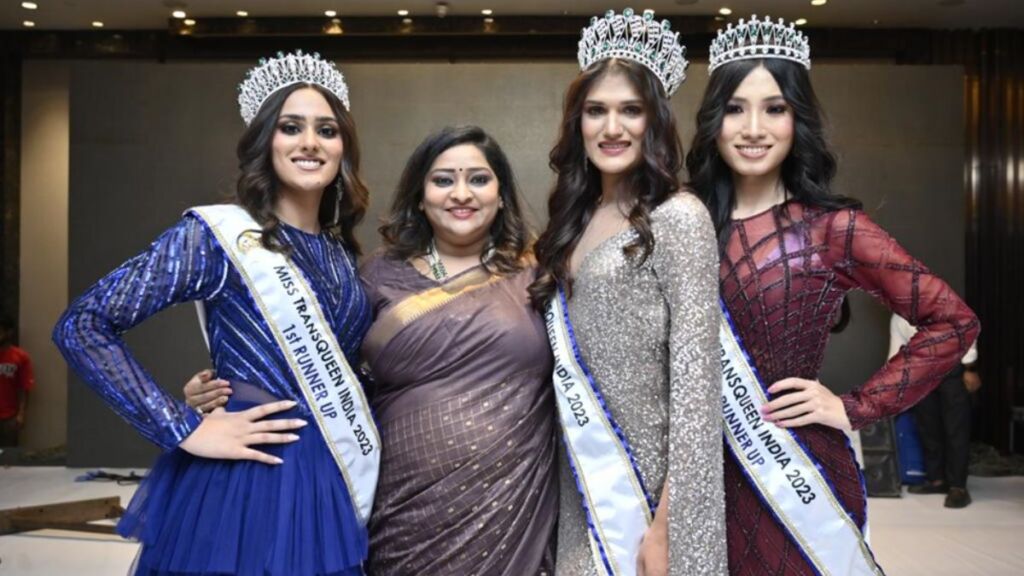 New Delhi (India), April 8: Arshi Ghosh is the winner of the Miss Transqueen India pageant, Powered by the pride plaza group of hotels, with Ella Dev Verma as the first runner-up and Victoria Taying as the second runner-up. The event was judged by a panel of seven judges, including Rita Gangwani, Varun Katyal, Akassh K Aggarwal, Shraddha Jain, Yogita Bhayana, Lizza Malik, and Neelam Saxena.
Miss Transqueen India winner Arshi Gosh from Mumbai quoted," After becoming Miss Transqueen India 2023, I feel so blessed and grateful for your love and support, especially Reena ma'am, Shaine ma'am and each and every member of the Miss Transqueen India team.
With the help of this platform, I really want to help my trans sisters who want to live their true identities. I would like to start the gender sensitisation journey from the very root of the society, the rural areas of India, where I came from and became who I am today so that every corner of India is sensitized."
The Founder and Director of Miss TransQueen India, Ms Reena Rai, curated this event with the help of the previous winner of  MTQI season 4 Ms Shaine Soni, who directed this show with the help of Akassh K Agrawaal. Co-founder of MTQI Manoj Rai, being a Celebrity Chef, has supported the event in every possible way.
The founder of Miss TransQueen India, Reena Rai, expressed her happiness with all the participants and stated that they were all winners in her eyes. She also mentioned that five of the participants would represent India in international pageants, including Miss Trans Infinity, Miss International Trans, Miss Equality World, Miss United Continent, and Queen Trans World. The launch of Miss Trans Infinity was also announced during the event. The launch of Miss Trans Infinity by Shaine Shoni, Reena Rai, and Joe S Khera is also an exciting development. The pageant is already registered in Canada
 "Mentoring these 11 participants have been a journey of learning new facets of a TransWomen n unlearning the unconscious biases we all have towards each other as humans; being a Jury of the Pageant was a tough job, but all of them performed their best so we decided that each girl will be Resciprocated with equal dignity and each contestant should feel they won n not lost the Competition,  and that is an achievement for a Diverse platform like ours, I congratulate each of the 11 Participants and Team MTQI"- Akassh K Aggarwal (Jury & Accessory Designer)
"All my girls are winners for me, and 5 girls will go ahead to represent India internationally, and the rest will work in their own land at various places and will bring change and will break the barriers. i wish all my girls good luck. Also like to show my gratitude towards Shaine Soni, Akassh K Aggarwal  Manoj Rai, my husband and Suhani Rai, my daughter, for being my strength to make this possible,"  Reena Rai, founder of Miss Transqueen India
Bollywood actress Aartii Naagpal, who was part of the event, expressed her admiration for transgender women and their power and passion. The Miss TransQueen India show was held at The Pride Plaza Hotel in Aerocity, New Delhi.
Aartii Naagpal said, "Until today, I felt like I knew life after meeting these powerful Trans women. I feel new to live.  Their pain, power & passion has made me bow down to their existence. One thought will stay with me, "She knows what she is giving up to be who is wants to be."I am glad to be part of Miss TransQueen India Season 5. More power to My soul Sister Reena Rai."
The Miss Transqueen India show was held at The Pride Plaza Hotel, Aerocity, New Delhi, and was sponsored and partnered by various companies, including PRIDE GROUP OF HOTELS, Fern n Petals, Subhashini Ornamentals, Seabuck, Santa Chef, Olmec Cosmetics and Plastic Surgery Centre, Ashmeen Munjals Star Academy, Remix Entertainment, Ichit Anand, Neo Fusion Creative Foundation, Ashmitaa Makeovers, and Ashfaq Ahmad Designer. The presence of chief guests Dr. Ritesh Malik and Dr. Shruti Malik also added to the event's prestige. The show was gracefully hosted by Kanya Kishnani.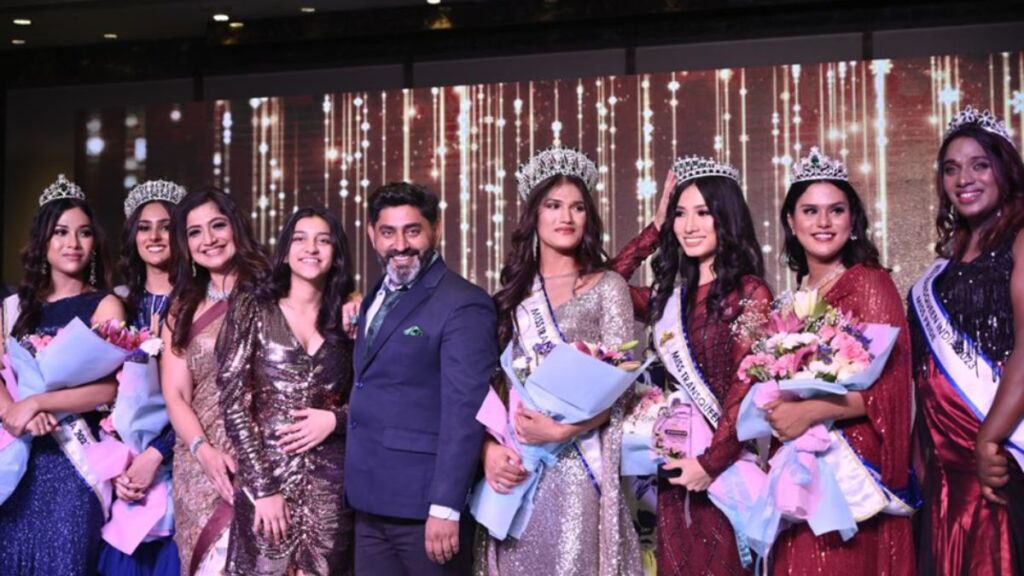 Dr.Narendra Kaushik & Sunanda Kushik were Guests of honour & presented a 50% discount on gender reassignment surgery to the winner, 25 % for the first runner-up & 10% for the second runner-up.
Congratulations to all the contestants and organizers of Miss Transqueen India 2023!
For more details about the event visit: https://transqueenindia.com/
If you have any objection to this press release content, kindly contact pr.error.rectification[at]gmail.com to notify us. We will respond and rectify the situation in the next 24 hours.