Read Time:
4 Minute, 24 Second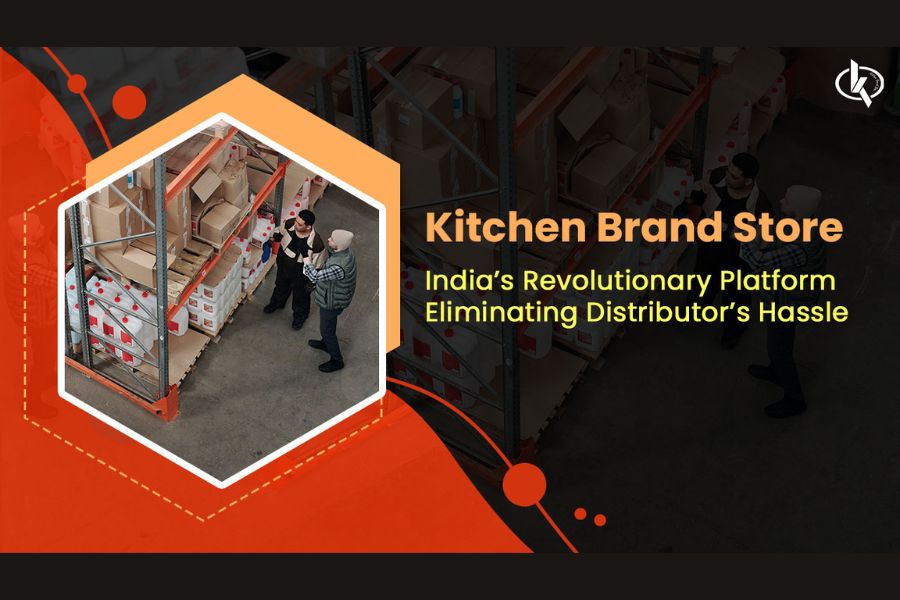 Sell branded products on all online marketplaces
New Delhi (India), April 7: Online shopping has today become convenient, thanks to the internet. E-commerce has made it possible to purchase anything without a physical visit. That's why more and more retailers and distributors are migrating their physical presence to online platforms.
An online presence is especially for distributors and retailers who want to expand their reach and attract more customers. By having an online store, distributors and retailers can make their products available to a broader audience without the limitations of a physical store.
Today, numerous marketplaces have emerged in the digital space, making it possible for distributors, retailers, and vendors to showcase their products and leverage online sales.
Unfortunately, they witness numerous hurdles when listing their products/items at various marketplaces.
PROBLEM 1: Hectic & Messy Backend: The prime issue is a complex backend system used to upload their products. It requires significant time and creates frustration for non-techies. In rare scenarios, sellers might hire someone to take care of marketplaces and upscale their online sales.
PROBLEM 2: High Commission on Every Sale: Another big heck is the high commission sellers pay to the marketplace for using their online platform and associated services.
NOTE: That's the major reason most Ecommerce platforms show higher pricing compared to local vendors/distributors.
PROBLEM 3: Time-consuming to Calculate Tax, Final Price, Discount, etc.
Calculating taxes, final prices, discounts, and other charges on e-commerce platforms can be a time-consuming task for distributors. TDS and TCS deduction by marketplaces also cause loss of capital.
PROBLEM 4: Hassle of Handling Returns, Logistics, or Any Claims
Another big heck for the selling partners is handling unexpected returns, damage, logistics, or any claims. In all marketplaces, they (sellers) are solely responsible for handling this hassle, which is irritating in the long run.
PROBLEM 5:  No Opportunity to Grab Local Footfall: Most marketplaces deliver items from distant sellers, whereas the same item is available at your local store. This declines the local footfall of the local sellers.
PROBLEM 6: No Option to Offer Easy EMI, No Cost EMI, or Similar Payment Options: Options like No Cost EMI, Bajaj Finance, ZestPay or Pay later May not be available with every retailer and only with Modern retail. Which makes them at a disadvantage.
PROBLEM 7: Unable to Sell Specific Brands Online: Selling on Marketplaces directly exposes them and puts offline business relationships with brands in jeopardy.
KITCHEN BRAND STORE – A Revolutionary Marketplace for Distributors
Eliminating all the mess mentioned above, Kitchen Brand Store has built a revolutionary marketplace for every distributor, regardless of their online proficiency, literacy, and financial skills.
The marketplace offered by Kitchen Brand Store has the simplest design ever, which makes it a hassle-free, zero-commission place to list your products. With a few steps, any dealer/distributor/vendor/retailer can upload their products on KBS Marketplace and start making online sales. Everything on the KBS marketplace involves two steps, i.e.:
Step 1: Update your product details
Step 2: Update your desired selling price
Once done, you can leave the rest on the agile team of Kitchen Brand Store. They will manage listings on your behalf and ensure you get the sales from day 1.
Primary traits of using KBS Marketplace are:
Provides Minimal Efforts (only update product price and inventory)
Provide Zero Commission service (Kitchen Brand Store is the only platform offering zero-commission sales in India.)
Provides seamless selling experience
Anytime customer support
ZERO Struggle with Returns, Claims, Damages, Logistics, etc.
Provide complete care for logistics, packaging, returns, etc.
All invoices are provided with our name saving your identity.
Increase local inquiries via online orders
Offer no-cost EMI, Bajaj Finance, credit card EMI, etc.
Promote your store/ product via shooting a video free of cost with us.
In short, once your product/item is picked by the Kitchen Brand Store, it's sold!
Above all, with a one-time product update, your products are uploaded to 7-8 marketplaces that amplify their reach and increase sales.
Kitchen Brand Store – House for Premium Brands
Kitchen Brand Store is a 7-year-old business already working with 100s of Authorized distributors for 100+ premium brands, including Bajaj, Bosch, Elica, Crompton, Whirlpool, Godrej, and many more. We provide a one-stop destination for corporate clients, interior designers, architects, and builders to buy local products from local sellers at highly competitive prices.
For household electronics, you can visit their upcoming marketplace India Brand Store with more categories. This online platform has numerous premium customers, including influencers, celebrities, industrialists, architects, builders, and more.
Both platforms are known for their high-quality services and aim to provide a hassle-free experience to their customers.
Kitchen Brand Store & India Brand Store are the two revolutionary digital platforms which will help to liquidate your slow-moving stock.
Why buy from outstation sellers when KBS can connect you with local retailers? 
Let's take a step forward to upscale the local business and buy from local stores/shops.
If you have any objection to this press release content, kindly contact pr.error.rectification[at]gmail.com to notify us. We will respond and rectify the situation in the next 24 hours.
The post Kitchen Brand Store – India's Revolutionary Platform Eliminating Distributor's Hassle appeared first on Republic News Today.