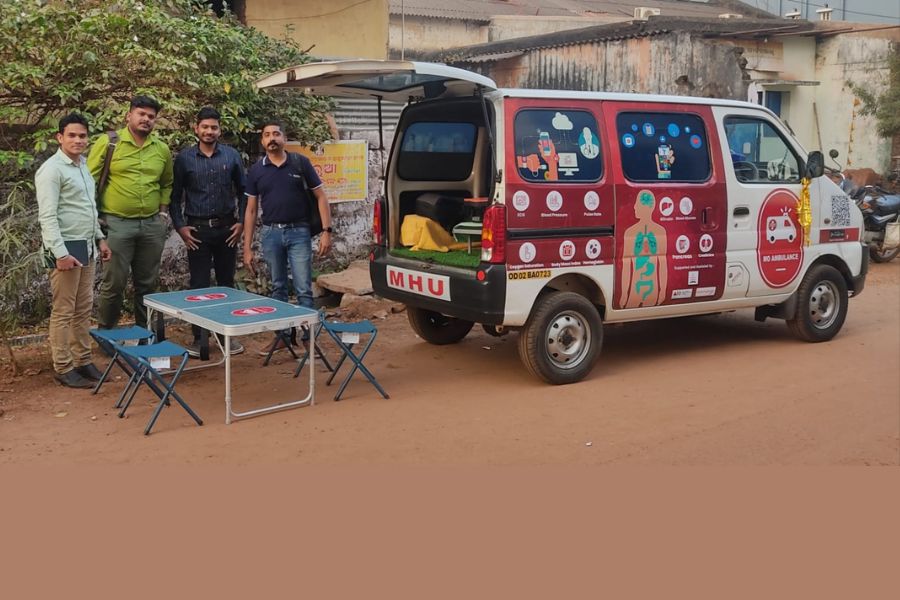 Interconnected Applications and IoT Integration Streamline Communication, Enhance Emergency Response
New Delhi (India), May 8: A cutting-edge emergency ambulance dispatch system has recently been developed, offering a more efficient and reliable method for sending and tracking ambulances to registered users in need of urgent medical care called Mo Ambulance incorporated in Singapore and now expanding its roots to South East Asian Countries with help of their innovative systems that focuses on improving communication between patients, ambulance drivers, and hospitals, significantly minimizing delays and maximizing efficiency in emergency situations, ultimately resulting in saved lives along side the leadership fo Mr Krishnamani Kannan (Singapore) who has joined hands with Mo Ambulance as a Chief Strategy Officer.
At its core, Mo Ambulance's system leverages a network of interconnected applications to bolster coordination between all parties involved in the emergency response. In the event of an emergency, individuals can effortlessly request and track an ambulance using the user application. Mo Ambulance's platform immediately notifies the chosen hospital of the emergency, ensuring that the medical team is well-prepared to receive the patient upon arrival.
Furthermore, the user application is complemented by an ambulance application designed specifically for ambulance drivers. The app streamlines communication with both the patient and the hospital, providing real-time updates on the patient's location and condition.
Another critical component of this Mo Ambulance system is the Hospital Ambulance Management System (HAMS) web application. HAMS allows hospitals to manage and coordinate their fleet of ambulances effectively, ensuring that medical personnel and resources are allocated in the most efficient manner possible.
One of the standout features of this state-of-the-art emergency response solution is its integration of Internet of Things (IoT) technology. IoT enables cloud-based monitoring of patient's vital parameters during their ambulance ride, as well as after being discharged from the hospital. This continuous monitoring ensures that healthcare professionals can make informed decisions and provide timely interventions when needed.
By seamlessly connecting patients, ambulance drivers, and hospitals, this groundbreaking emergency dispatch system has the potential to revolutionize the way we approach emergency medical services. As technology continues to advance, it is clear that solutions like this one will play an increasingly important role in enhancing patient care, improving outcomes, and saving lives.
If you have any objection to this press release content, kindly contact pr.error.rectification[at]gmail.com to notify us. We will respond and rectify the situation in the next 24 hours.