Read Time:
2 Minute, 42 Second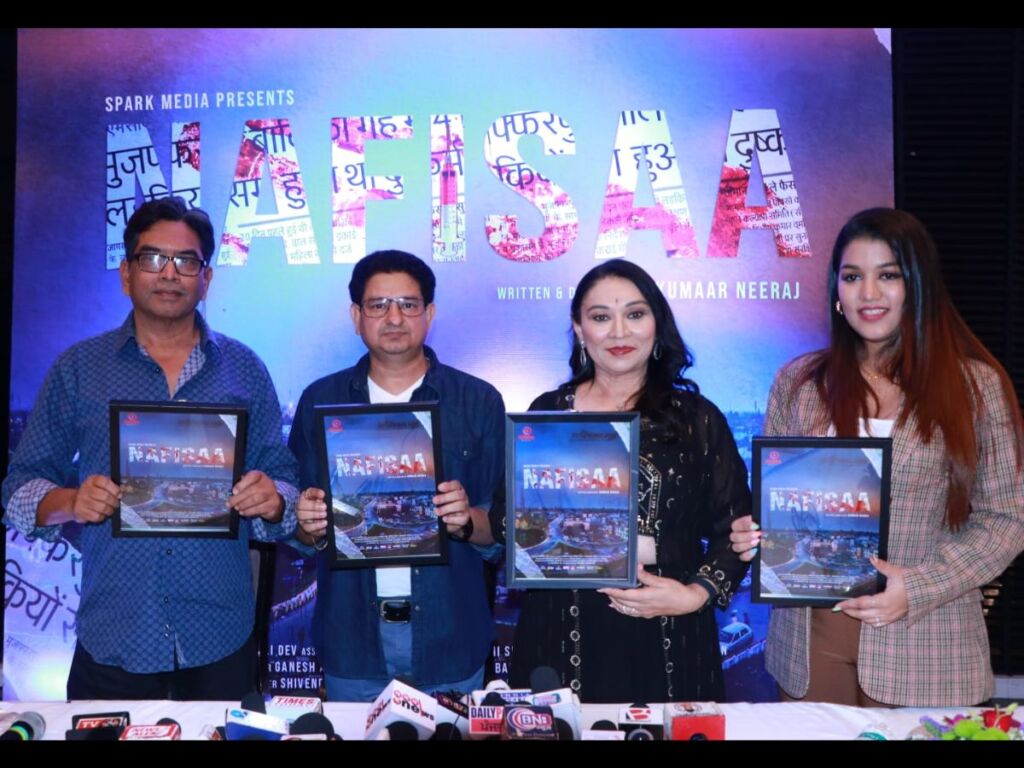 New Delhi (India), April 18: The shelter home incident in Muzaffarpur, Bihar, surprised everyone. The pain and suffering of its victims will soon be seen on the big screen. Writer-director Kumaar Neeraj has made a realistic film based on this case named "Nafisaa". The poster launch of Spark Media Presents Nafisaa was held at Impresa Hotel, Mumbai in the presence of Writer Director Kumaar Neeraj, Producer Vaishali Dev, Associate Director Simran Kaushik and DOP Najeeb Khan.
The poster of the film was raised by lighting a lamp, which reflects Nafisaa's pain and reminds of the painful incident in Muzaffarpur.
Kumaar Neeraj said that when I read the news of this incident in the newspaper, I was very impressed and felt that a film should be made on this subject. It took me many years to write the script, do a lot of research, meet the victims, felt their pain and suffering deep inside and put all those troubles on paper and then going to present it on screen. We have not taken any creative liberties in making this movie but have tried to present exactly what happened; though the names of the characters have been changed, true events inspired the movie. The artist has not got make-up done; we have not shown beauty anywhere but have shown the bitter truth. Although there were many difficulties in getting it censored, but I have presented the truth with full honesty.
The writer and director of the film told that making a film on such a subject was very challenging and full of dangers, but I did not give up.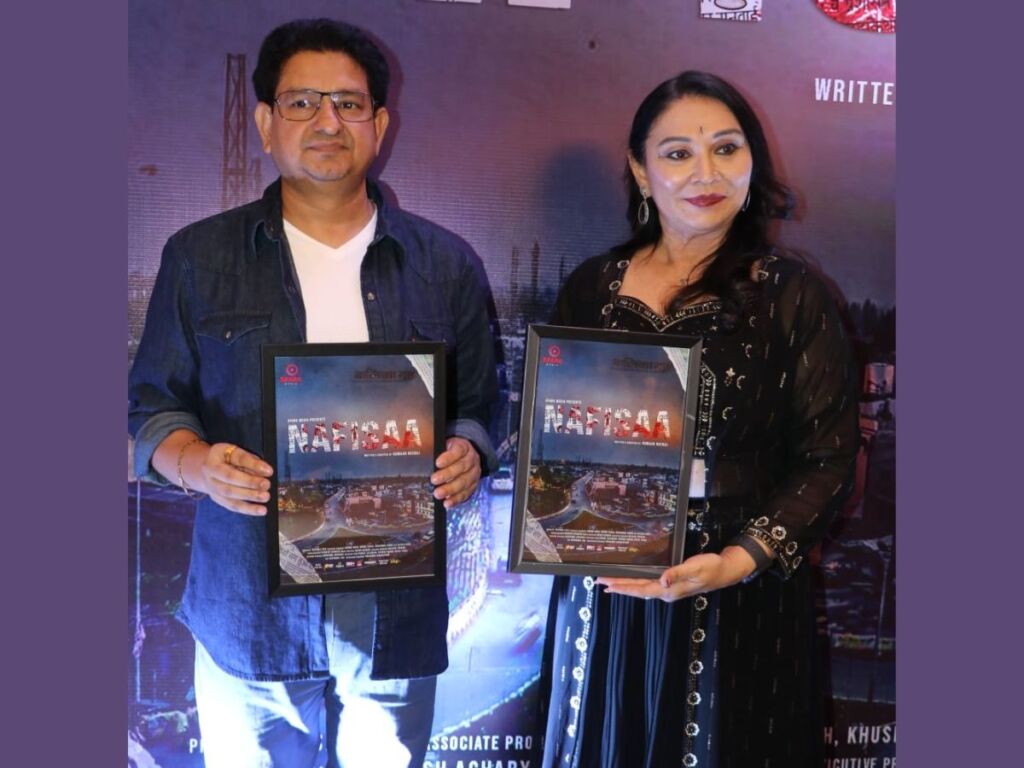 The film's producer Vaishali Dev said that the film has not been made to promote or glorify crime, but Nafisaa has a message. This is eye-opening cinema. So far, the poster has been launched, soon its teaser will be released.
The film's cameraman Najeeb Khan has claimed that this film will shake the society. This Hindi film based on Muzaffarpur shelter home sexual abuse is produced by Vaishali Dev while Associate Producers are Beena Shah, Munni Singh and Khushbu Singh. Its cameraman is Sunny Deol's Gadar fame Najeeb Khan. A song will also be seen in this film under the direction of famous Bollywood choreographer Ganesh Acharya.
Director Kumar Neeraj says that by not showing all that is published in the newspapers or on the internet in relation to the incident of Muzaffarpur, the film has worked to bring out such truth of the girl child, which people are not aware of. . How girls were oppressed and exploited there. What kind of harassment the girls living there had to face, all this truth will be seen. Nafisaa's artist and guest Rohit Bhardwaj, Noida District Judge Anil Kumar Yadav, Akshay Verma Prime News owner Mohsin Khan were present at the poster launch. Nisad Raj Rana, Prakash Dev, Manisha Thakur, Raju Kumar, Urzaan Ikchhapuria, Heena Khan, Divya Tyagi, Hansika Jahangid, Dinsha Gulati, Tejaswani Prakash, Govind Kumar were also present.
If you have any objection to this press release content, kindly contact pr.error.rectification@gmail.com to notify us. We will respond and rectify the situation in the next 24 hours.
The post The poster of director Kumaar Neeraj's film Nafisaa, which is realistic film based on the Muzaffarpur shelter home case, has been released appeared first on Republic News Today.