Read Time:
2 Minute, 52 Second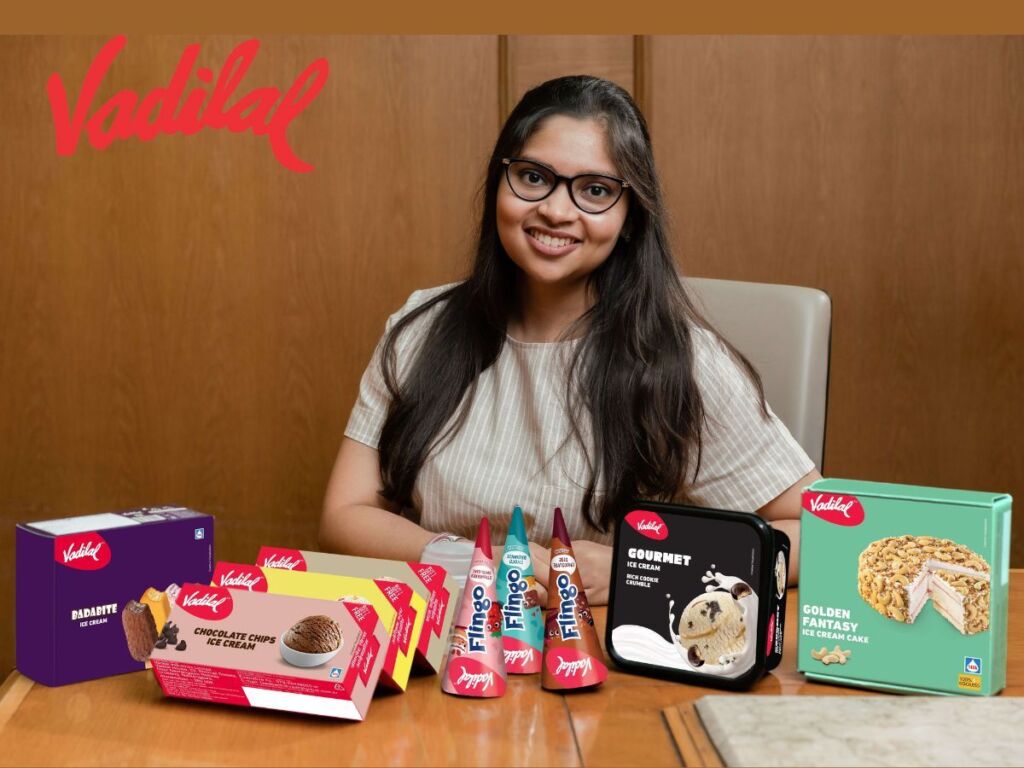 Aakanksha Divanshu Gandhi
Well-known Hip Hop dance group Kings United unveils the song and performs on it for the first time ever!
Ahmedabad (Gujarat) [India], April 13: Vadilal Enterprises, the leading ice cream brand in the country, has embarked on its Summer 2023 campaign with an upbeat, trendy and relatable music video, Dil Bole Waah WaahWaah.
The vibrant music video, DilBoleWaahWaahWaah, is core to Vadilal's popular campaign, Dil Bole Waah Vadilal, which revolves around the concept of how people spontaneously appreciate and applaud, saying 'Waah', after tasting something delicious and especially, Vadilal ice creams. This idea works as the driving force behind the brand's new campaign.
The music video describes how with only one bite of Vadilal's delicious ice cream, a family's mundane, everyday life transcends into the surreal Waahdiland– a play on Vadilal – in the blink of an eye. All the protagonists of the video – grandfather, grandmother, father, mother, two daughters, son and their pet dog – are transported into the dream-like Waahdiland.
Most viewers will readily recognise the grandfather as the beloved VadiBro Naresh Gosain. Even the father is played by the household favourite Rajesh Kumar, popularly known as Rosesh Sarabhai. The intent has been to show actors with familiar faces, known, loved, and relatable by all.
YOUTUBE LINK :https://www.youtube.com/watch?v=AuL4dWNTCpI
Vadilal's President – Branding Aakanksha Devanshu Gandhi said, "Vadilal has a brand legacy and is yet super young. We are a trendsetter with an innovative streak.  The song, Dil Bole Waah WaahWaah, is so unbelievably Vadilal that  your heart will automatically say Waah Vadilal!". Ms. Gandhi represents the third generation of the Vadilal family.
This snappy song is composed by Kabir, popularly known as OAFF, an upcoming composer from Bollywood, famous for his compositions in the movie Gehraiyaan and the reel music Tu Kahaan.
Once a listener hears the song, they will find themselves humming it for days on end. Every Indian will surely have Waah Vadilal on their lips by the end of this campaign.
At today's event, the song was revealed by the Mumbai-based dance group, Kings United, who are NBC's World of Dance winners and 3rd prize winners at the World Hip Hop Dance Championship.
Vadilal's campaign will entail a complete and integrated media mix with multiple innovations. For example, Vadilal will organise online challenges, where youngsters and young-at-heart individuals will be invited to shoot video reels of themselves dancing to Dil Bole Waah WaahWaah. Digital will play a huge role as the same song will be uploaded on the best of social media apps. OOH media, radio, TV advertising and Press will also play a critical role.
Vadilal is strongly associated with the greatest range of ice creams that it offers to its consumers. The ice creams are made with the finest of ingredients, and offer exclusive flavours and impeccable taste.
Vadilal has multiple premium ice cream ranges that bring an unforgettable, everlasting experience to its consumers.
Social Media Handles:
Insta: @vadilalicecreams
https://instagram.com/vadilalicecreams?igshid=YmMyMTA2M2Y=
Facebook: VadilalIcecreams
https://www.facebook.com/vadilalicecreams/?mibextid=ZbWKwL
YouTube: VadilalIcecreams
https://youtube.com/@vadilalicecreams
LinkedIn: Vadilal Enterprises Ltd.
https://www.linkedin.com/company/vadilal-enterprises-ltd/
If you have any objection to this press release content, kindly contact pr.error.rectification@gmail.com to notify us. We will respond and rectify the situation in the next 24 hours.
The post Vadilal launches Summer 2023 campaign with music video Dil Bole Waah Waah Waah appeared first on Republic News Today.