Read Time:
3 Minute, 39 Second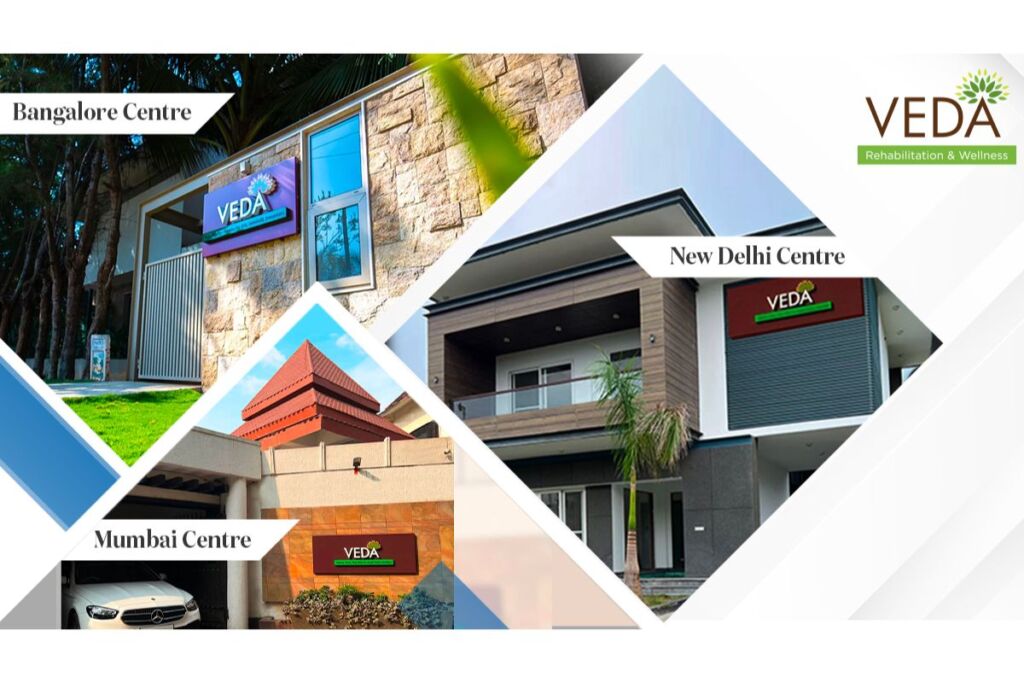 Veda Rehabilitation and Wellness, one of the best rehabs in India 
Mumbai (Maharashtra) [India], April 21: Veda Rehabilitation and Wellness, the premier rehab and mental health treatment center in India, is proud to introduce its comprehensive range of services tailored to assist individuals grappling with addiction and mental health issues. With a team of over 70 distinguished experts comprising certified addiction counsellors, psychiatrists, psychologists, and other mental health professionals, Veda Rehabilitation and Wellness delivers personalised care and unwavering support to its clients.
Veda Wellness is all set to launch Happi, a revolutionary app that has redefined the boundaries of psychological therapy, as the world's first mobile application that offers psychological therapy 24 hours a day and 7 days a week, providing users with real-time therapy sessions that can be accessed anytime, anywhere. With no waiting time, Happi is the ultimate solution for anyone looking for immediate support. Users can chat, call or video call a certified psychologist anonymously for just 500 rupees per session.
Veda Rehabilitation and Wellness Centre's holistic approach to treatment incorporates evidence-based practices such as cognitive-behavioral therapy (CBT), dialectical behavior therapy (DBT), mindfulness-based therapy, and yoga therapy. Through cognitive-behavioral therapy, clients develop a greater understanding of the connection between their thoughts, feelings, and behaviors. By modifying these negative thought patterns and associated behaviors, they can more effectively manage their addiction and related mental health issues. Similarly, dialectical behavior therapy provides clients with the tools to better regulate their emotions and engage in healthy communication, building stronger relationships in the process.
Mindfulness-based therapy enables clients to be more present at the moment and better understand their thoughts and feelings, improving their ability to cope with stressors in their daily lives. Finally, yoga therapy has proven to be an effective complementary practice for individuals in addiction recovery, as it encourages self-awareness, promotes physical wellness, and cultivates inner peace. With the help of Veda Rehabilitation and Wellness's qualified professionals, clients can reap the benefits of these evidence-based therapies and achieve sustainable recovery.
"Veda Rehabilitation and Wellness is committed to helping individuals achieve long-lasting recovery from addiction and mental health issues. Our team of experts uses a holistic approach to address the root cause of the issue and promote overall wellness. We are proud to be recognized as one of the best rehabs in India due to our commitment to excellence and the personalized care we provide to our clients." said Manun Thakur, Founder & C.E.O.
Veda Wellness has already invested close to 11.5 crores in its current tech platform and centres, and its current valuation is over 125 crores. The company's commitment to the mental health industry is reflected in its plan to invest an additional 21 crores in the business. With this investment, Veda Wellness is poised to expand its reach and solidify its position as a leading provider of mental health services. Moving forward, Veda's is aiming at a revenue of 130 Crores in the coming years.
Additionally, Veda Rehabilitation and Wellness's opulent amenities create a serene environment that promotes healing and relaxation. The residential programme provides a safe and supportive environment that enables clients to concentrate on their recovery through an array of individual and group therapy sessions, and interesting workshops on addiction and mental health-related topics. Along with that, it offers a variety of recreational activities such as badminton courts, game rooms, swimming pools, gyms, and much more to ensure that each client remains engaged in an activity that matches their temperament.
During their stay at Veda Rehabilitation and Wellness, clients can participate in an assortment of therapeutic activities, such as art and music therapy, Sound Baths, mindfulness practice, meditation, and yoga classes. These engaging sessions provide them with a creative outlet to express themselves, boost their self-esteem, and enhance their emotional resilience. With their unparalleled commitment to client care, the experts at Veda Rehabilitation and Wellness go above and beyond to ensure clients receive the utmost support and care on their journey to recovery.
For more information, please visit: https://vedawellnessworld.com/
If you have any objection to this press release content, kindly contact pr.error.rectification[at]gmail.com to notify us. We will respond and rectify the situation in the next 24 hours.
The post Veda Rehabilitation and Wellness: The leading rehab and mental health treatment center in India appeared first on Republic News Today.